Original Dell 2TXJ7 231-5817 WRHKW VCH5 AC Adapter 130W
AC Adapter Dell 130W – Don't carry around your AC adapter from your home to work. You should keep one AC adapter in your notebook, and another in your office.
This 130-watt AC Adapter by Dell was specifically made to satisfy the needs of your Dell(tm), laptop's power needs. This adapter, with an energy rating of 130Watt can simultaneously charge your battery and run your laptop from power outlets. The adapter comes with a one meters power cord.
Provides Dell 130W AC Adapter enough to power and charge your laptop
Includes 1 power cord measuring a meter
A strap made of rubber is provided to manage cables, as well as an LED light ring is attached to the DC connector. Dell 130w Ac Adapter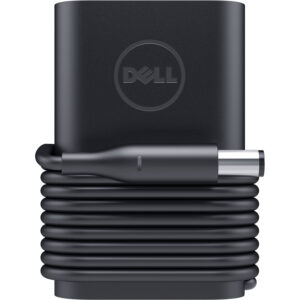 Compatibility
Engineers who are certified by Dell test genuine Dell parts to ensure they're compatible and reliable within your Dell system.
The process of maintaining qualification allows testing and certification of the most recent technology available in the Dell system.
Qualitative
Only OEM grade components are utilized for the Dell 130w Ac Adapter.
Warranty
We provide a one-year limited warranty that covers all genuine Dell 130w Ac Adapter components that fail.
Genuine Dell-branded parts won't affect your warranty on hardware.
Parts that aren't Dell may not be covered under your warranty and may cause system failure.
Click here to find out more regarding warranties.
Technical Support
We're here to help you with any queries regarding the replacement of your Dell 130w Ac Adapter branded parts replacement.
Dell does not provide support for parts purchased from different sources.