6 Thoughtful Gift Ideas For Housewarming Parties
Cozy house warming parties under an open sky in the backyard can beat fairy-tale scenes. House warnings are generally included close friends and relatives in an intimate gathering filled with soulful interaction, mouth-watering food, and subtle decoration. Often house warming parties are salient ways of breaking the ice with neighbors. This helps in getting to know the neighbors better, who are after all the immediate family living next door. House warming invitation could plunge you into deep thought about possible gifts to carry with you on the way to the venue to congratulate the lucky owner for a new residence. Fear not as choosing a gift for Housewarming Parties is made easy with this updated buying guide. Read to find out which idea works well with you.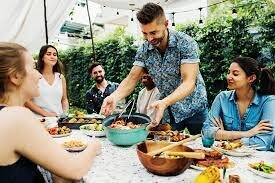 Custom made cakes
Gift a custom-made cake with a theme suitable for a Housewarming Parties party. The host may or may not have thought of having a cake-cutting ceremony. Surprise him/her with a luscious, spongy cake. Even if the party already has a marvelous cake, more cakes never hurt. Think about the elated faces of the recipient upon getting a special custom-made cake. Plenty of online cake shops will happily aid you with the choice of cakes.  
Handmade coaster
Handmade coasters are great assets to give some depth to boring glass tables. Wooden coasters with inscribed initials or images see quite popular as gift-worthy in teams.  Fibre coasters with mystical patterns are also good enough option if wooden ones seem unpleasingly heavy and out of date. Plus hand made gifts bear the mark of expert craftmanship which distinguishes them from mass-produced articles.  
Cushion covers
Wait till you find out creative cushion covers that have the potential to give an instant upgrade to any room. The cushion cover now comes in a set covering a wide range of different themes and designs. Monotoned, animated characters or funny puns, the cushion covers with their vibrant fabrics tell stories that could find a place inside four walls.
Wall hangings
Artistic wall hangings could be a perfect gift option. Gifting something that might help the recipient to decorate his/her dream house is a great gesture. Wall hangings could be customized with names,  decent wishes, quotes or lines of poetry.  Wooden welcome boards with one-liner quotations for the porch or front door is one of the many possible options when it comes to wall hangings.  
Large vintage clock
Statement vintage clocks can alter the mood of a room with their intense carving.  Though space-consuming, the trend of having a large clock that serves the usefulness of a clock and pleases eyes with the characteristics of a showpiece is quite thriving in the market. Flea markets are the best place to find such exceptional vintage pieces at an affordable price.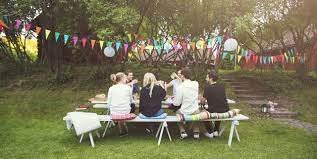 Coupons
If you don't want to play the guessing game about which gift could be the best then just give coupons. Make sure you choose coupons that can remain valid for at least 6 months so that it gives enough time for the recipient to engage in hassle-free shopping. Coupons are the best alternative for workaholics who can't spare time who enjoys shopping spree. Buying gift fit them like a nightmare not because of the budget but the time they must put in to buy it. Coupons will make their life a lot easier.
Timely online cake delivery could subtract your hard work as you can directly get the delivery at the party venue. Think about coming up with the most appreciated gift which you don't have to carry yourself from your house to the venue. Digital platforms are taming a tube part in helping you out with anything under the sun.